Massage & Spa
Experience relaxation with full-body massage and spa
After your return from the day-long visit at the temples, you can enjoy full-body massage service to relax and revitalize your body and soul. We have a full range of services for you to choose from:
Relaxation : full oil body massage

Energy balancing : stretching and pressing

Release Tiredness : foot and leg massage

Body harmonizing : foot reflexology
Service Rate: Only $15 per hour.
* For best result, it is advisable for guests not to consume coffee or alcohol before the massage.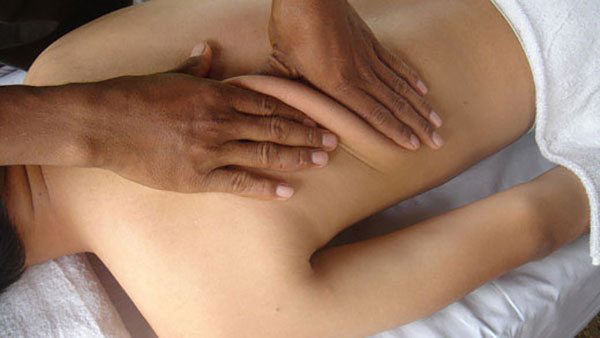 Body polishing: rice and fruit exfoliating

Deep relaxation: 4 hand massage

Face cleansing: face massage and fruit mask

Foot softening: green papaya foot wrap

Hand care: Pineapple hand wrap

Head massage and hair mask
Service Rate: Only $25 per hour.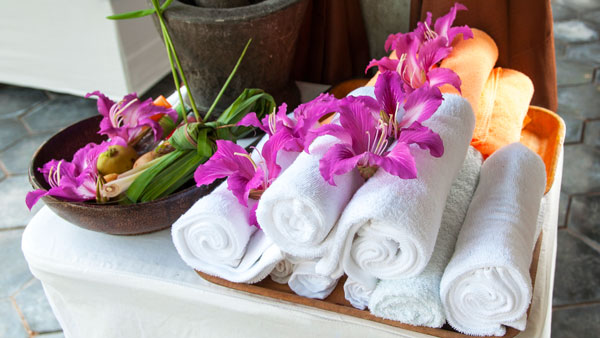 Our spa consists of a massage with natural ingredients such as fresh fruits, leaves and roots. One of the herbs used is Punley. Punley is a rhizome of the ginger family and has been used by Khmer ladies for skin care since ancient time. The use of time-proven natural ingredients ensures that our spa treatment is both safe and effective.
Palm Village also offers traditional steam spa whereby you expose yourself to aromatic steam from a hot pot of natural herbs. The hot steam make you perspire and release toxins from your body.
Rejuvenation : herbal body scrub, Khmer steam and body fruit wrap

Detoxification : herbal body scrub, Khmer steam and body turmeric wrap (turmeric leaves yellow stains)

Slimming program : herbal body scrub, Khmer steam and banishing cellulite massage.
Service Rate: Only $35.00 per 2 hour session.
* Best done in the morning before meal. Please avoid physical activity immediately after the treatment.